Why are Changes Needed?
In Michigan, parents are encouraged to reach their own agreements regarding custody arrangements. When parents cannot agree, the judge must consider all of the best interest factors of the Michigan Child Custody Act. This includes "whether the child is a nursing child less than six months of age, or less than one year of age if the child receives substantial nutrition through nursing." However, the law does not make recommendations for how the judge should rule beyond this stipulation. Child custody rulings should comply with best practices that follow the World Health Organization (WHO) guidelines, recommending breastfeeding until at least two years of age with continuation of breastfeeding as long as mutually desired by mother and child.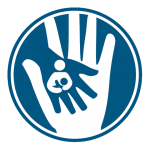 Policy Positions
MIBFN Child Custody Policy Positions
Friend of the Court (FOC) should distribute evidence-based breastfeeding information and resources to families undergoing mediation.
All Judicial and court employees and staff should receive comprehensive breastfeeding education.
Child custody laws should protect the breastfeeding relationship for at least the first two years of life and extend for as long as breastfeeding is maintained.
National, tiered child custody laws that take into account child development and age should be adopted.
To view the full policy position, download the position paper here.
Tools
Effective May 7, 2019 we are no longer providing free printing and shipping on campaign-related tools. Please click below to continue downloading and sharing with your networks and families! 
State of Michigan Breastfeeding Law here
Letter to a judge about considering breastfeeding in the child custody agreement CUSTOMIZABLE Template
Letter to a judge that promotes extended breastfeeding support CUSTOMIZABLE Template
MIBFN tips:
1. All of these files can be downloaded and printed using a professional printing service like www.vistaprint.com or www.custommagnetsdirect.com
2. If you'd like to add your organization's logo, contact info@mibreastfeeding.org for support
Story Sharing
Do you have a story that you would like to share about considering breastfeeding during a child custody agreement Click 
here
 to share your story.