INVEST IN A MORE EQUITABLE, JUST, AND BREASTFEEDING-SUPPORTIVE CULTURE TODAY!
Breastfeeding benefits everyone. Beyond the well-known benefits of human milk for both parents and children, breastfeeding is nourishment, medicine, and comfort. Unfortunately, our current systems, policies, and norms make it extremely difficult for families to achieve their breastfeeding goals. Breastfeeding benefits everyone, so we need everyone, from every walk of life and every community, to invest in this work of building breastfeeding-supportive systems throughout Michigan. We are part of a movement toward a breastfeeding-supportive culture, and we are stronger together. We need YOU to join the movement. This mission and this movement matter, and your contribution will make a difference. Thank you! Learn more here.
Exclusive Merch Line for Donors!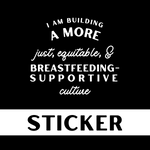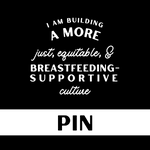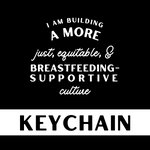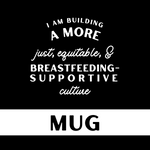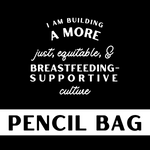 Join the Movement
Your monthly donation can help us create a more equitable, just, and breastfeeding-supportive culture in Michigan. And, as a small thank you, donors are able to order a complimentary gift with an exclusive design.
Level 1: $5/month ($60 annually)
Level 2: $10/month ($120 annually)
Level 3: $25/month ($300 annually)
Level 4: $50/month ($600 annually)
Level 5: $100/month ($1200 annually)
Level 6: $250/month ($3000 annually)
Level 7: $500/month ($6000 annually)
Level 8: $1000/month ($12000 annually)
"Families deserve communities and cultures that understand and meet their needs. I am investing in MIBFN because I see their work and know that they are moving us in that direction."
With Your Support, We Can:
Increase access for families across Michigan to receive skilled, no or low-cost lactation support from within their own community
Grow the number and reach of identity and geographic coalitions that advocate alongside families locally
Expand our influence with policy makers to enact breastfeeding-supportive legislation in Michigan and federally