Why are Changes Needed?
The overwhelming majority of mothers want to breastfeed. However, breastfeeding outcomes are undermined by structural barriers. Interactions with mothers during the prenatal, birthing, and postpartum period, both within the medical system and community, should be designed to ensure mothers are able to breastfeed in the ways they desire.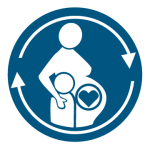 Policy Positions
MIBFN Maternity Care Policy Positions
All medical providers should receive and provide evidence-based breastfeeding education.
WIC referrals should be universal.
All birthing hospitals in Michigan should implement the evidence based practices that are outlined in mPINC and central to Baby-Friendly designation.
Organizations should train, recruit, and hire diverse, multidisciplinary care teams that reflect the populations they serve.
To view the full policy position, download the position paper here.
Tools
Michigan Baby-Friendly Hospitals
Outpatient Awards