Why are Changes Needed?
Michigan currently lacks any laws to promote, support, or protect the special health needs of mothers who wish to breastfeed their children. The status quo treatment of mother-inmates, which requires separation of mother and infant, undermines the health of both the mother and her child, and evidence suggests it can negatively impact families over multiple generations.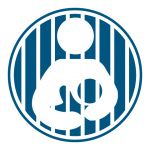 Policy Positions
MIBFN Incarceration Policy Positions
Lactation accommodation policies should be adopted for all incarcerated mothers.
Milk expression programs should be adopted for all incarcerated mothers.
Humane birthing practices that support laboring women and their infants should be adopted and provided for all incarcerated mothers.
Whenever possible, incarcerated mothers should have direct access to baby through Prison Nursery Programs.
Community-based alternatives to incarceration should be provided as viable sentencing options for mothers.
Policies should support treatment as an alternative to punishment through trauma-based services.
Incarcerated mothers should receive services that focus on the parenting relationship between mother and child.
To view the full policy position, download the position paper here.
Tools