Why are Changes Needed?
Breastfeeding saves lives, especially during emergencies that impact water supplies, fuel, and electricity. In times of crisis, equitable distribution of resources, lactation support, accessibility to human milk, and preserving the breastfeeding relationship should be a top priority for maintaining public health and safety.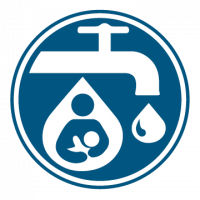 Policy Positions
MIBFN Disaster Ready Policy Positions
Written breastfeeding policy should reflect best practice.
All first responders should receive evidence-based breastfeeding training.
Medical providers in areas with ongoing air/water pollution should understand blood contamination levels that would contraindicate breastfeeding.
Vulnerable areas should undergo systemic breastfeeding changes to ensure best outcomes during times of disaster.
Infant formula should only be used as a last resort.
The United States should comply with the WHO Code in order to protect breastfeeding
To view the full policy position, download the position paper here.
Tools