Why are Changes Needed?
In Michigan, there are over 77,000 working mothers with infants under one year of age and 443,000 children under the age of six potentially in need of child care. For mothers that return to work, breastfeeding for six months is significantly associated with support from child care providers. Across all types of centers, breastfeeding-supportive policies should be in place for both breastfeeding families and staff members.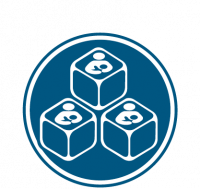 Policy Positions
MIBFN Child Care Policy Positions
All centers should adopt a clear written policy supporting breastfeeding for both families and staff.
All centers should provide a clean, designated area (other than a bathroom) for staff, families, and visitors to breastfeed and/or express milk.
All centers should encourage breastfeeding mothers to breastfeed or express milk on site for their children. Likewise, staff should be granted appropriate break time to express milk and/or breastfeed their children.
Staff and families should receive accurate printed materials and information about breastfeeding, including a list of community resources.
Staff should receive training on breastfeeding, including the health benefits, importance of exclusive breastfeeding, and supportive practices, including safe storage and handling of breast milk.
Under federal law, it should be illegal for a child care provider to discriminate against a breastfeeding family and accommodations for breastfeeding should be protected by the law.
To view the full policy position, download the position paper here.
Tools